Categories and Setting the Talking Topic
Ideally, each conversation will be (automatically) assigned a category. Categories are "buckets" of your business' users and help keep the conversation focused. For example, if you sell a particular set of products or services (say, BMW cars), and there are people in your business best suited to help customers enquiring about BMW's, then you'd assign them to that (BMW) category and set the conversation's category to add all those sales and support people to the conversation.
To learn more about categories, how to set them up, and how they work check out our article on them.
Setting the Category
When the customer starts a conversation, Ralli will attempt to automatically put them in right category. However, depending on how the customer got here, or their responses to the category selector, you may wish to change or manually assign the category.
You can do this at any time, and every time you do all the users in your business who are assigned to that category will be added to the conversation.
Website
To change the category on the web platform, open the conversation you wish to change and open the category selector in the navigation bar.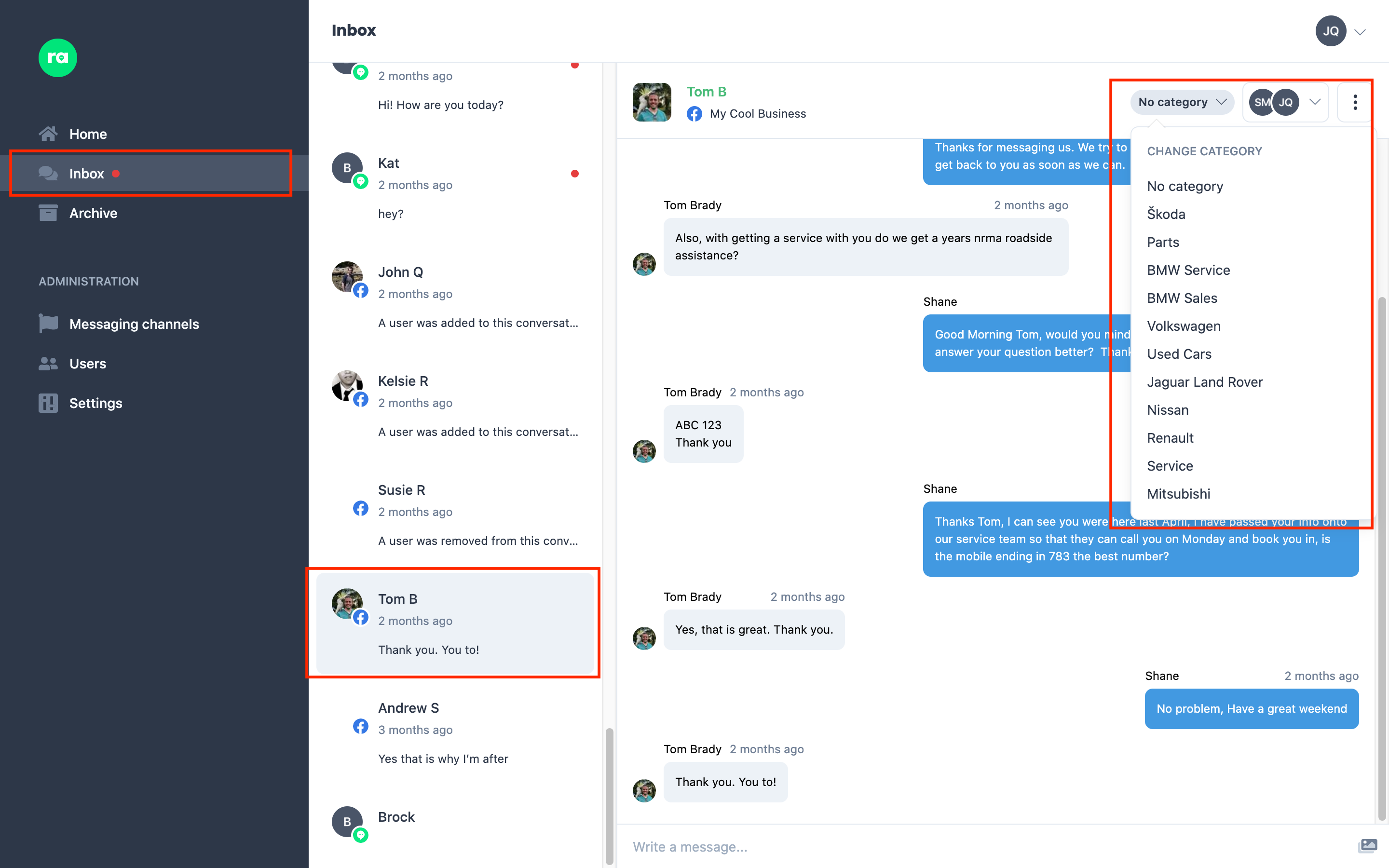 Mobile Apps
To change the category on the mobile apps, open the conversation you wish to change and open the Action Menu () in the navigation bar.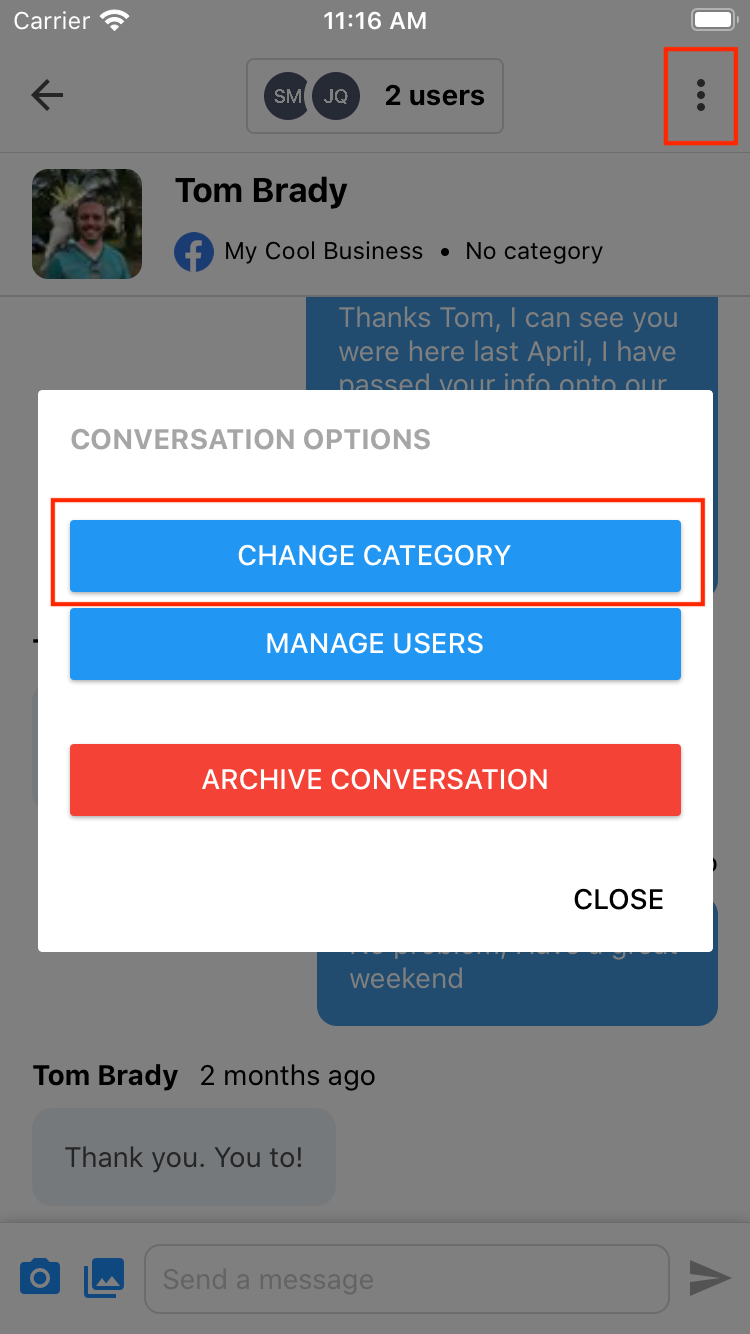 In the resulting dialog, tap on the category selector to change to the topic.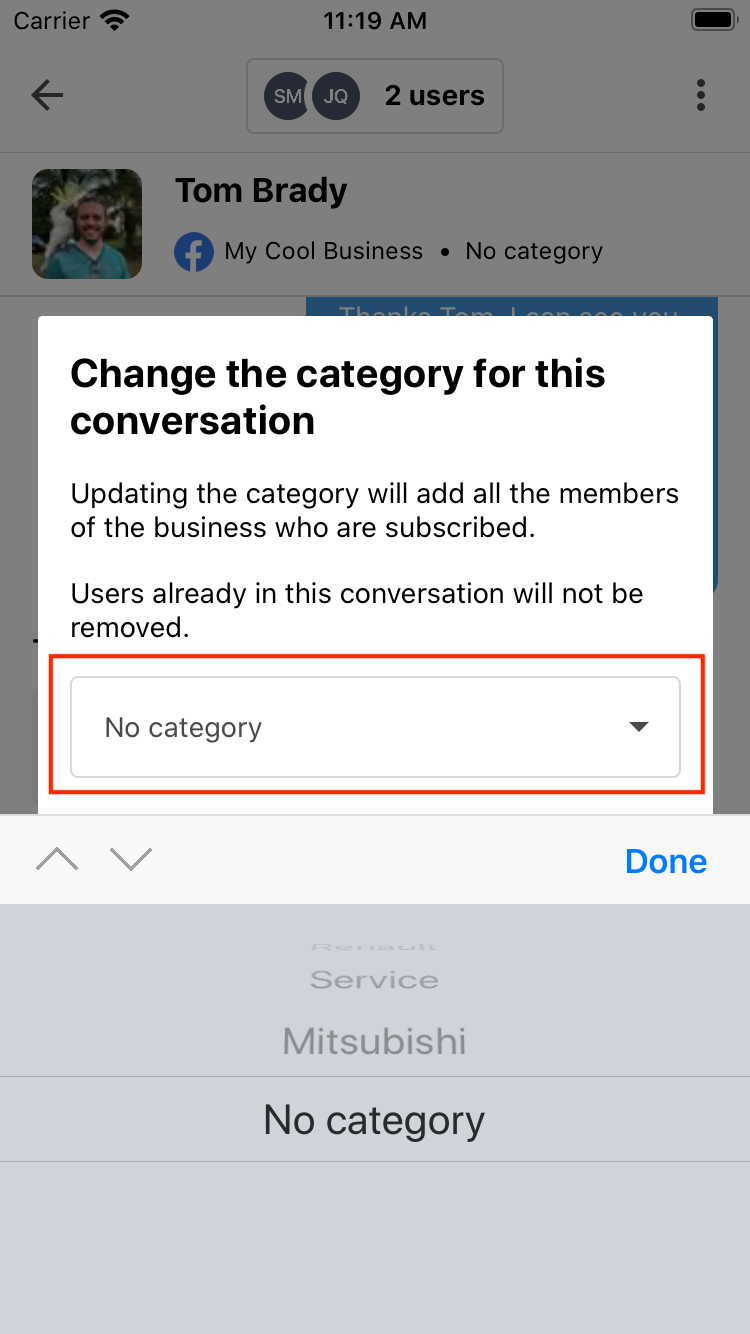 Effects
Changing the category will only bring in the new users of your business who are not already a part of this conversation. It will not remove users, even if they don't belong to the new category. If you want to control which users are involved in a more fine-grained approach, see this article on user management.
All new users will be sent a notification (email/push) alerting them to this new conversation, and it will immediately appear in their Inbox (or Archive).