Getting Familiar with the Ralli Apps
Ralli has native mobile applications for both iOS (9.0 and later) and Android (5.0/Lollipop and later) operating systems - if you have a phone made since 2015, you should be fine. You can download these on the respective app stores here:
In addition to the mobile apps, the Ralli web platform is a fully featured admin suite that provides the same features in any modern web browser.
Mobile Apps
The mobile applications are designed to be used for chatting directly with customers, and so are perfect for people who won't be in front of a computer all day, or don't need to be fiddling with analytics and business settings - just get on with sales and support!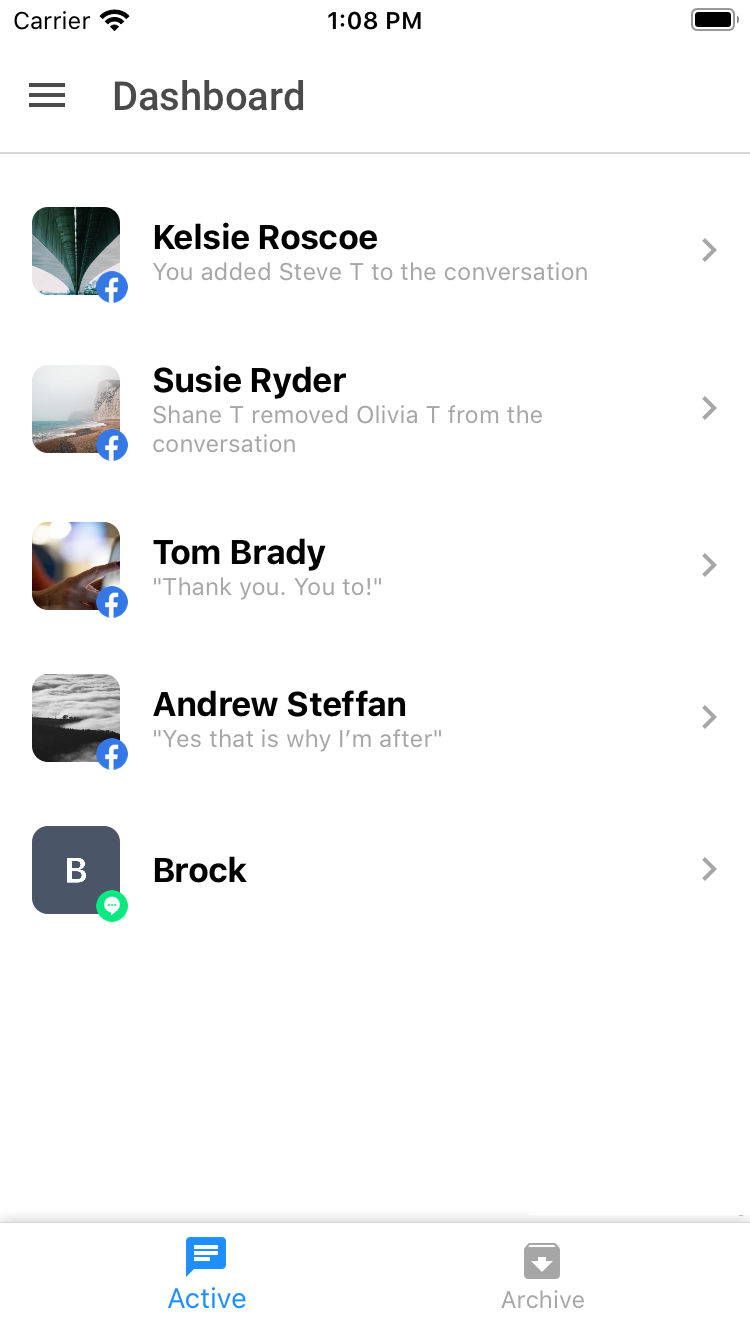 iOS users: please enable push notifications so that you don't miss out on any messages coming through and leaving customers on unseen (
)!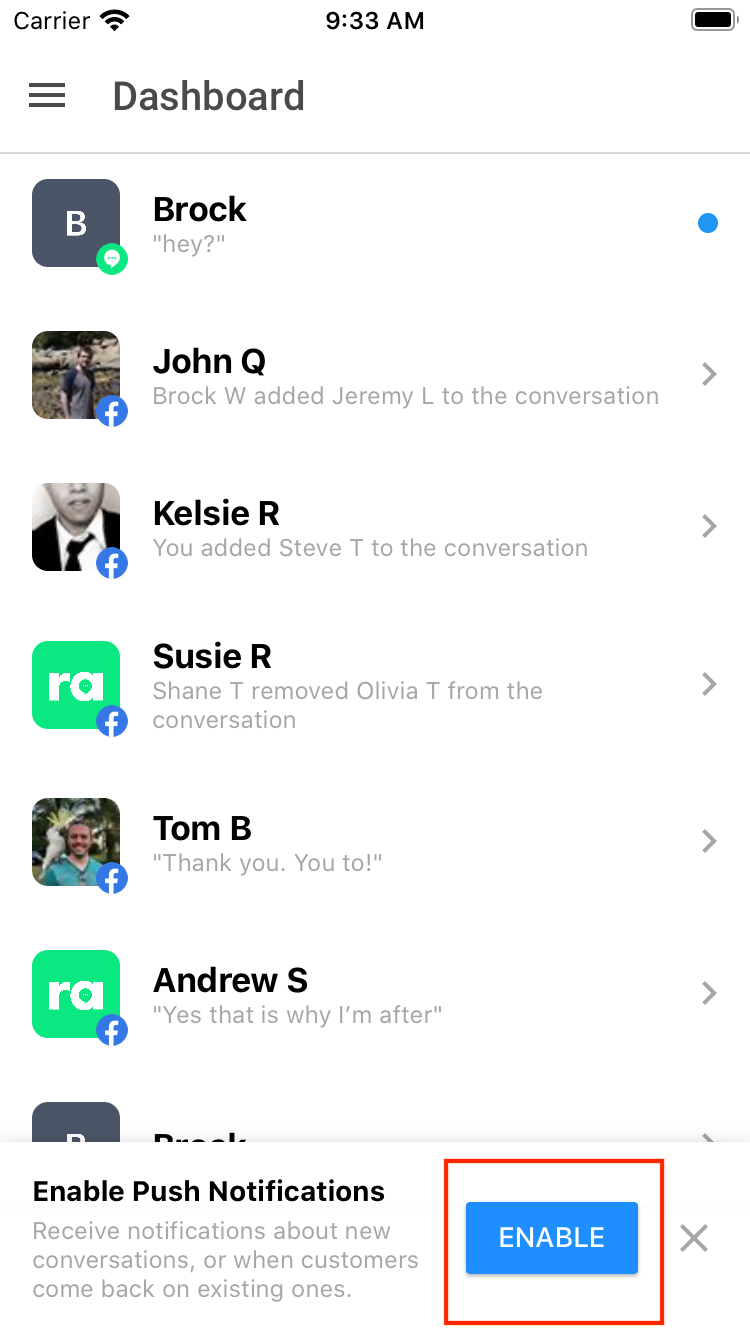 Web Platform
The web platform is built more for power users and administrative staff. If you need access to analytics, to configure advanced features of your Facebook extension, or want to work across multiple conversations simultaneously, then the web platform is better suited for you.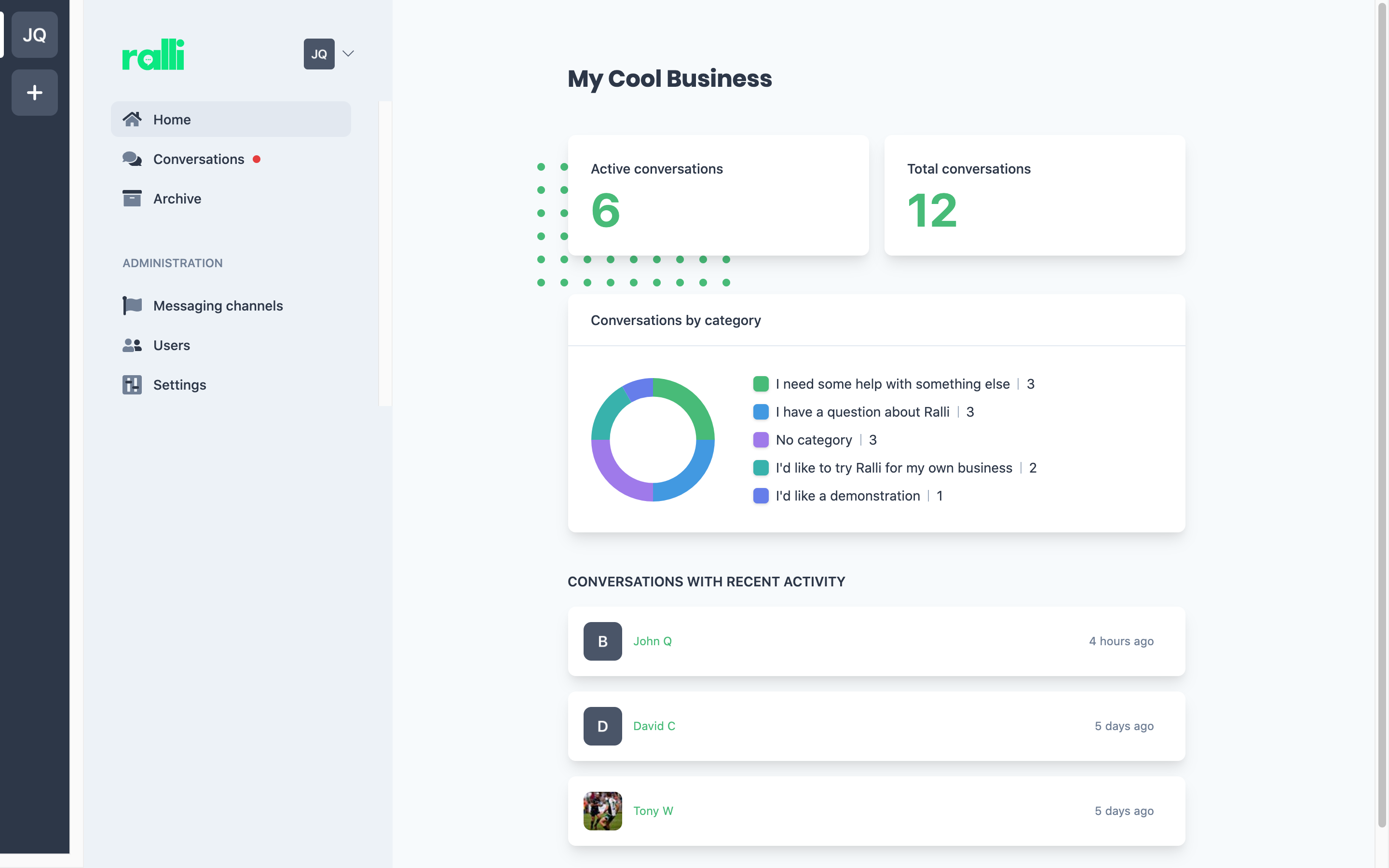 Chat Plugin
Ralli has built a plugin you can pop on your own website for dealing with live customers. As leads come in with questions about you or your products, you and your sales and support staff can deal with these in real-time - or come back to it later if it rolls over after hours.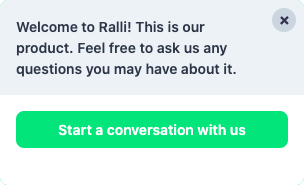 The plugin has all sorts of cool features, such as allowing customers to pre-trage themselves to the right people to speak to in the business, and allows them to come back later to continue the chat (or do so over email - which is especially useful for keeping the conversation alive beyond the person being active on the website).
If you're looking to get the plugin going for your own website check out our article on setting up the Ralli chat plugin.
Facebook Extensions
Ralli provides a unique extension for the Facebook platform. Any time a customer comes through to you on Facebook Messenger, their conversation will be sent through to your staff via Ralli. All your staff have to do is then use the mobile apps or web platform to respond.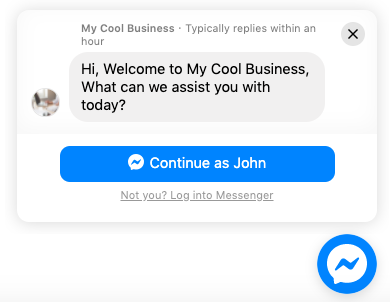 This is particularly useful as your staff don't need to be an admin on the Facebook page to deal with customer queries and they will be able to deal with customer queries that come through on the Ralli chat plugin for your website.
Learn more about this with our article on setting up for Facebook - the process is super simple (we promise
)!