Messaging Channels
Messaging Channels are the home of your Ralli integrations and are the ways we connect your customers with your business. These channels aggregate messages and pass these along to you (via the Ralli apps) and are installed to your website and/or social media. You only need to set them up once, and they'll ensure that the right people in your business are dealing with the support requests best suited for them.
There are presently two types of Messaging Channels:
Deciding What Works for Your Business
Most businesses will want to setup one of each channel (i.e. an integration for your website for live chat, and one for your Facebook page to handle chats coming through there).
If you are running multiple businesses on the one Ralli account, or you have unique brands/departments within your business, then our best advice is that you should create a new Messaging Channel for each of these.
For example, if you are a car dealer and have a website selling BMW cars, and a different one for selling Toyota, it would make sense to have a separate chat plugin for BMW, and a different one for Toyota (especially if it is going to be different people answering customer queries).
Alternatively, if you are a baker, and you have a website/Facebook page for birthday cakes, and a different one for sweets, it may make sense to use just one plugin for both the businesses (especially if it is just the same people answering customer queries).
Ultimately, it doesn't really matter which option you go with - although the more choices you give your customers on platforms they are most comfortable with, the better your engagement rates are likely to be. There is no limit on how many new Messaging Channels you create, you can change your mind at any time consequence-free, and you are not charged per-channel, so there shouldn't be a disincentive to use it as you see fit for your business' purposes.

Open Ralli Messaging Channels
Opens in a new tab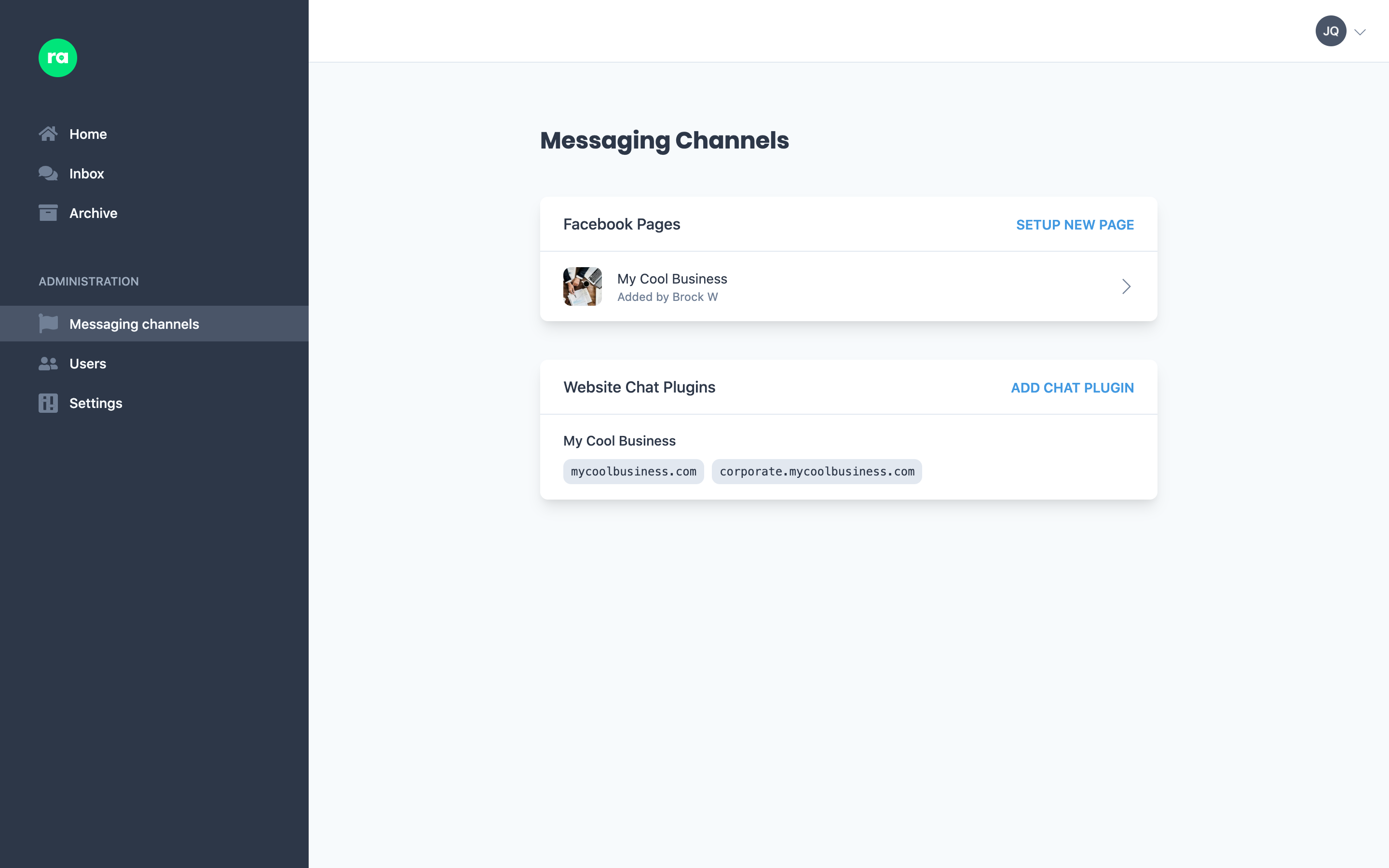 To learn more about getting your Messaging Channels setup, please check out our articles on:
In later articles, we'll also discuss how to augment your channels to maximise your Ralli experience. But for now, just think of channels as the things you plugin/install to your website/social media.